JAZZ & CLASSICAL MUSIC CROSSOVER -BACH JAZZ
JEAN-CHRISTAN MICHEL
JAZZ TRANSCRIPTION FROM JOHANN-SEBASTIAN BACH
JEAN-CHRISTIAN MICHEL PLAYS TRIO IN C MOLL FROM J.-S. BACH

TO READ THE COMPLETE ARTICLE ON J.-S. Bach - THE LIFE AND WORK OF J.-S. BACH - J.-S. BACH ON THE ORGAN - J.-S. Bach'S SACRED MUSIC - J.-S. Bach'S FUGUE
JAZZ AND CLASSICAL MUSIC CROSSOVER
Formerly, improvisation was commonplace in Classical music. Well before J.-S. Bach, the least of performers knew how to improvise. After the "Romantics" improvisation disappeared from Classical music, to return forcefully at the dawn of 20th century in Jazz.
Swing or beat and expression: phrasing, sound's work and feeling - a sensitivity particular to Jazz musicians, are the main characteristics of Jazz.
Born in New Orleans, initially inspired by lutherian choral singing, Jazz and its " blue note " slowly became intellectualized to develop a more sophisticated "European" version which combined Classical music with American Negro music. A genius of the Jazz comparable to J.-S. Bach in Classical music : Louis ARMSTRONG. Three big musicians of Jazz in the clarinet: Johnny DODDS, Sidney BECHET and Mezz MEZZROW.
Unmissable JAZZ CD: Louis ARMSTRONG, Series Hot five and Hot seven. Sidney BECHET on clarinet, Blue Horizon.
BACH JAZZ, PLAY BACH, JOHANN SEBASTIAN BACH'S TRANSCRIPTIONS INTO JAZZ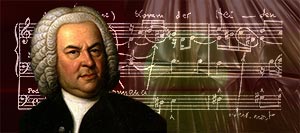 Johann-Sebastian BACH
Johann Sebastian BACH's music conceals a resplendance of modern music and swing and lends itself admirably to its transcription into Jazz, giving birth to " BACH JAZZ " and " JAZZ BACH ". The rhythmic construction of many of his works allows the stressing of weaker rhythms without betraying the work and by bringing together the structure with swing (double time crochets) or syncopated rhythms actually more modern and more elegant than their precedents, ( accentuated crochets ), one is able to create swing beats and the beats of Jazz.
Recommended CD of JAZZ and CLASSICAL MUSIC: Blues on BACH, Django by the MODERN JAZZ QUARTET and PLAY BACH, Italian concertos by Jacques Loussier.
CLASSICAL MUSIC IN THE TIME OF JAZZ
Since the advent of Jazz, Classical music has changed: composers such as BARTOK, ANSERMET, STRAVINSKY, and GERSHWIN were inspired by or wrote Jazz. Classical musicians contemporary with Jazz have evolved a new vision of Classical music. Pianists such as Samson FRANÇOIS or Glenn GOULD have brought an interpretation which "moves" and "swings" more. As for Chick COREA, Jazz composer, he indulges in a complete freedom of expression in his "MOZART SESSIONS". Exaggerating around the textual interpretation of the piece, he improvises, with a sensitivity and a seldom equalled musicality.
Recommended CD of CLASSICAL MUSIC: Glenn GOULD plays BACH - Italian Concerto etc...- Chick COREA and Bobby Mc FERRIN : The MOZART SESSIONS.
JAZZ AND CLASSICAL MUSIC CROSSOVER
| | |
| --- | --- |
| Modern Jazz Quartet / John Lewis, Kenny Clarke, Milt Jackson, Percy Heath | Kenny Clarke |
Numerous artists have improved and built upon the links between JAZZ and CLASSICAL MUSIC.
Jazz musicians have transcribed BACH into Jazz, composers have integrated him into their work, creating their own musical style: the MODERN JAZZ QUARTET of John Lewis, Kenny Clarke and Milt Jackson in " Blues on BACH ", George SHEARING Gerry MULLIGAN, Bill EVANS, The SWINGLE SINGERS, Jacques Loussier with his " PLAY BACH ", The CLASSICAL JAZZ QUARTET of Daniel HUMAIR and Guy PEDERSEN, Dave BRUBECK and Paul DESMOND, finally Jean-Christian Michel, to name but a few, benefited from an education in Classical music and honour Johann Sebastian BACH.
SPATIAL JAZZ AND SACRED MUSIC CROSSOVER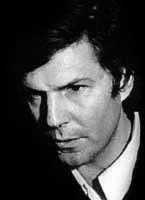 Jean-Christian Michel
JEAN-CHRISTIAN MICHEL TRANSCRIBED JOHANN SEBASTIAN BACH BEFORE COMPOSING HIS OWN MUSIC
| | | |
| --- | --- | --- |
| | | |
| Kenny Clarke / J-Christian Michel | Jean-Christian Michel / Duke Ellington | J-Chr. Michel / Kenny Clarke |
When listening to Jean-Christian Michel for the first time, one is amazed to discover a completely new sound of clarinet, organ and synthesizers. We discover a unique form of composition, improvisation and orchestration :
Jean-Christian Michel has invented a unique musical style based on Jazz and J.-S. Bach's Sacred music. What distinguishes Jean-Christian Michel's Sacred music from other approaches made to ally Jazz and Classical music, it is that with him intellectualism does not exclude emotion. On the contrary, the science of writing is brought to the service of the emotive. During the performance the freedom of expression, the effect of the sound of clarinet and the "feeling" caused pleasurable frissons...
The music, whether classical or Sacred, gains a new dimension from the contribution of Jazz and the inverse is also true.
| | | |
| --- | --- | --- |
| ♔ Listen to "Herzlich tut mich verlangen ", from J.-S. Bach by J-Christian Michel - (CD Requiem ) | Remember to refresh your browser | |
In his transcriptions de J.-S. Bach, Jean-Christian Michel knows how to break musical limits imposed by the piece : in the Chorale BWV 727 : "Herzlich tut mich verlangen" for example, the part of the bass pedals is transposed up by 3 octaves and is played on the synthesizer as a flute with a portamento effect. This voice illuminates the piece like a ray of light from above and offers a new vision of the work. Johann Sebastian BACH's writing is respected and Jazz , only suggested, showing through between the lines in a clarinet interpretation marvelously free of any constraint.
The first compositions of Jean-Christian Michel were imprinted with the spirit of Cantor of Leipzig. His " Sparkling Fugue" for example is an authentic fugue ( with theme, counter themes, displays of the nearby tones, entertainments and a strette ). Johann Sebastian BACH would probably have loved this little jewel.
| | | |
| --- | --- | --- |
| ♔ "Fugue étincelante", a jazz-classical work by Jean-Christian Michel - (CD Musique de Lumière). | Remember to refresh your browser | |
Jean-Christian Michel worked on BACH, but also, RAVEL, DEBUSSY, SATIE, VIERNE and Jehan ALAIN. Equally he also studied Jazz during his adolescence and worked with Daniel HUMAIR, Henry TEXIER, Kenny Clarke, Mezz MEZZROW, Duke ELLINGTON.
So, although his style is strongly marked by the influence of Johann Sebastian BACH, he was soon able to follow his own creative path, composing magnificent works such as the Concerto de Port Maria, Ezéchiel's vision or the Parabolae of Space. Often assisted by Guy PEDERSEN, by Daniel HUMAIR or by Kenny Clarke, brilliant percussionist of MODERN JAZZ QUARTET, Jean-Christian Michel has joined the pantheon of great musicians.
He proves, by his approach, that if inspiration and heart are indispensable to imaginative music, a robust technique, a mastery of the counterpoint and fugue, are far from being unimportant.

Three unmissableCD by Jean-Christian Michel : Port Maria, Musique de lumière (Music of Light ) and "@ranjuez" ( new arrangement of Aranjuez's Concerto) "

NEW ALBUM / CD RELEASE & MP3 DOWNLOAD
The music you are listening to on this page is in the album :
JEAN-CHRISTIAN MICHEL CRUCIFIXUS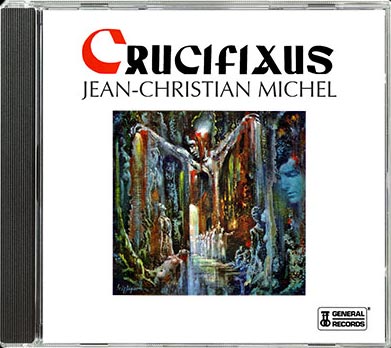 MONIQUE THUS ORGAN & KEYBOARDS .
| | | |
| --- | --- | --- |
| Replay music | Remember to refresh your browser | |
[ ORDER THE CD ] - [ DOWNLOAD THE MP3 ALBUM ]
J.-S. Bach TRANSCRIPTIONS
A fantastic CD with legendary titles, by Jean-Christian Michel clarinet and Monique Thus organ and keyboards.
Crucifixus - Quatrième sonate - Prélude en sol mineur - Trio en ut mineur - Kyriale - Praeludium - Jésus que ma joie demeure part 1 - Jésus que ma joie demeure part 2 - Choral avec un pont (No 41 BWV 640) - Les Écritures - Choral final
VISIT THE PAGE : [ Discs ] - VISIT THEPAGE : [ Port-Maria ]