CONCERT JEAN-CHRISTIAN MICHEL IN PARIS
AT THE CHURCH OF SAINT ROCH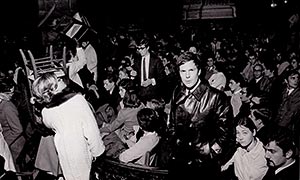 JEAN-CHRISTIAN MICHEL's PHENOMENON : THE CONCERTS ARE CROWDED !
The Concert At Saint Roch Church In Paris Is Crowded And Refuses 15,000 People : The Concert Of Jazz And Sacred Music Given By Jean-Christian Michel And Kenny Clarke Was Such A Event, That The Public Had To Sit By Land ; The First Name Jean-Christian Fit a Bond For 15 Years ! Jazz at the Church.
THE PHENOMENON OF JEAN-CHRISTIAN MICHEL
THE CONCERTS AT St VICTOR IN MARSEILLE, St Louis IN GRENOBLE, St PIERRE DE CHAILLOT, THEN St ROCH IN PARIS ARE FULL HOUSES !
REVOLUTION IN CHURCH CONCERTS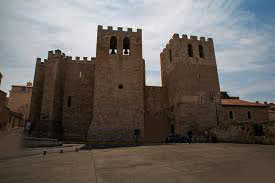 St Victor Abbey in Marseille (France)
FIRST JEAN-CHRISTIAN MICHEL's CHURCH CONCERT IN MARSEILLE ST VICTOR ABBEY
Jean-Christian Michel has just ended his studies of medicine and surgery. But the passion for Music holds him and the clarinettist records his first three albums "Requiem", "Aranjuez" and "Sacred Music".
His own compositions, his arrangement of Aranjuez's concerto and his transcriptions of Johann-Sebastian BACH's works to the clarinet immediately enjoy a brilliant success. A real craze grows which is quickly reflected in the sales of his discs and his concerts of "Jazz and sacred Music" - given at the time exclusively in churches :
In Marseille St Victor's abbey is a full house. So much so thata second concert must be organized some days later... practically without any publicity !
JAZZ AT THE CHURCH : JEAN-CHRISTIAN MICHEL JAZZ AND SACRED MUSIC
| | | | |
| --- | --- | --- | --- |
| | | | |
Gold Medal for Jean-Christian Michel at the Grenoble Winter Olympic Games (France)
Two month later, Jean-Christian Michel triumphs in a concert at the church of St Louis in Grenoble, during the Winter Olympic Games (the famous Killy year !) - where the press awards him a gold medal
Then it is the very first concert in Paris in the church of St Pierre de Chaillot . It becomes necessary to accept the evidence that on every occasion the same thing happens : Jean-Christian Michel always achieves a "full church". The crowds are there, en masse, in an indescribable bustle in the packed sanctuary. Then an intense flow of clarinet shakes the ancestral vaults of the sacred place and plunges the audience into a deep reverence.
The audience is not that which is normally enjoyed by the church, but a multitude of teenagers, students and other people of any ages, any circles...
This youth which launches in the street, its rebellious message and its appeal to life, invades churches once night has fallen to listen to the mysterious clarinettist. Beyond claims and refusals of accepted and compulsory values, a spiritual quest is outlined...
SOCIOLOGICAL PHENOMENON
A real sociological phenomenon very quickly comes into being : The press entitles it : "Revolution in Sacred Music" and even, as in Amsterdam: "God in the Charts" ! "The clarinet of cathedrals" , "Jean-Christian Michel in the top three places the best disc sales" and also,
The young clarinettist has just propelled Sacred music to the front page of current events !
It is henceforth the advent of a situation which is going to mark generations. In spite of debates of a rearguard of traditional "musicophiles", millions of people discover and admire this new sacred music, with the feeling of participating in a real revolution..
JEAN-CHRISTIAN MICHEL'S CONCERT IN CHURCH ST ROCH WITH THE BLACK DRUMMER KENNY CLARKE



Jean-Christian Michel
St Roch Church concert

Jean-Christian Michel
Super Star

Crowded St Roch Church
In Paris
In November of the same year, Jean-Christian Michel gives a church concert at Saint Roch in Paris. Kenny Clarke, the brilliant drummer of MODERN JAZZ QUARTET, joins the group. The basilica is literally taken by assault.
Kenny Clarke

Phenomenal concert in St Roch church in Paris: Jean-Christian Michel accompanied by the black American drummer Kenny Clarke refuses 15,000 people.

Two hours before the concert it is almost impossible to park a car within a kilometre radius. A crowd, estimated at more than fifteen thousand, of whom a third will stay outside, waits in the icy cold which could allow them access to the sacred place

Very quickly, the police contingent is overwhelmed.

In a confusion of moved seats, everyone looks desperately for a place, others hang onto railings or statues, still more climb into the organs or heap themselves on the ground.

When Jean-Christian Michel begins to play, the sanctuary finds itself almost supernaturally silent as the preliminary excitement appears definitively to have been banished. One could almost hear a fly, the audience is holding its breath ...

Clarinet and organ interlace in a message of revolt and rediscovered peace.
With head between hands and eyes closed, the audience listens in an attitude of meditation to the Music of this man of whom they see only a shadow thrown onto the stained glass from the gallery. Because there is nothing to see - no spectacle - only silence and meditation. A young and living music has just hatched, a new type of spectacle has been born
The media then becomes aware of the phenomenon. Seduced, they seize and echo him in the confusion of their presses and screens.
PARIS MATCH : SAINT ROCH CHURCH IS FULL HOUSE

Paris-Match : St Roch Church is full house
...Because there is nothing to see - no spectacle - only silence and meditation: a young and living spiritual music has just blossomed, a new concept of church music concert was born.
To read the article ( In French) .
| | |
| --- | --- |
| A meditative youth at Jean-Christian Michel's Concerts. | Kenny CLarke performing with Jean-Christian Michel |
JEAN-CHRISTIAN MICHEL BEFORE THEV BEATLES !

EN VEDETTE
Jean-Christian Michel
For a year, he has been at the top of the charts with a 33 rpm record sales in France higher than that of the Beatles"
Jean-Christian Michel has been at the top of the charts in France for over a year now, with a sale of 33 rpm records that is higher in France than that of the Beatles !
It took some genius to succeed in bringing together with so much happiness the sacred tradition resulting from the centuries, to the rhythm of the black people, and a daring bordering on temerity to move away from melodic dogmas to impose in this way such an independent art. Universality in meditation, diversity in incantation, sustainability in the present are expressed in the music of Jean-Christian Michel. So rather than religious or even sacred music one should speak to locate the admirable vibrances of his clarinet, of "inspired music". "The Sacred Universe," says Jean-Christian Michel, "is the art of rediscovering what is marvelous in us".
"The sounds that Jean-Christian Michel snatches from his clarinet strike us like a long, torn and tearing cry. A cry from the heart. He shudders between eight past centuries of Church history and the centuries that will follow. This sound light allows the approach of another mysterious and dazzling light".
.Xavier De Cueille - LA MONTAGNE
Jean-Christian Michel has been at the top of the charts in France for more than a year, notably with a sale of 33 rpm records, higher in France than that of the Beatles !
THE JEAN-CHRISTIAN MICHEL SOCIOLOGICAL PHENOMENON
During years, Jean-Christian Michel will pulverize the records of LP sales. For four years with an run which will even overtake, for a while, that of The Beatles, and will bring crowds of more than 50,000 people.
JEAN-CHRISTIAN MICHEL MARKS GENERATIONS : EXPLOSION OF THE CURVE OF BIRTHS OF JEAN-CHRISTIAN FIRST NAMES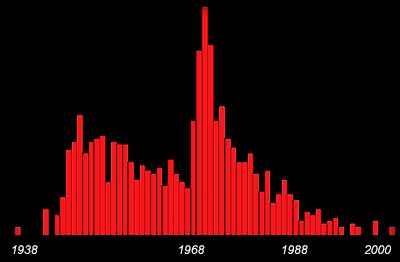 CURVE OF BIRTHS OF THE YOUNG JEAN-CHRISTIAN
Birth curve first name "Jean-Christian". Note the considerable peak of the 1970s from 1968
3 diamond discs, 7 platinum discs and 10 golden discs and more than 5,000,000 albums sold will affirm "Phenomenon" Jean-Christian Michel.

NEW ALBUM / CD RELEASE & MP3 DOWNLOAD
THE MUSIC YOU ARE LISTEN TO ON THIS PAGE IS IN THE ALBUM
JEAN-CHRISTIAN MICHEL PORT MARIA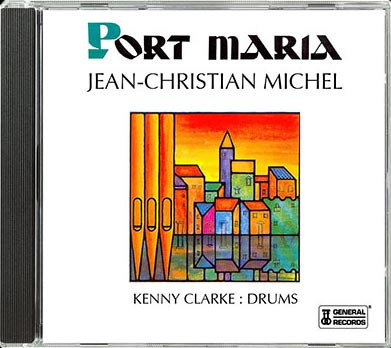 KENNY CLARKE DRUMS
| | | |
| --- | --- | --- |
| Replay music | Remember to refresh your browser | |
[ ORDER THE CD ] - [ DOWNLOAD MP3 ALBUM ]
PORT MARIA
With Monique THUS, organ ; Kenny Clarke, drums ; Jean-Pierre COULEAU, piano. The sublim concerto for clarinet and piano from Jean-Christian Michel.
Port-Maria - Le Voleur de Sommeil - Trille et fugue en ré mineur - La Corde de Larmes - Sonate en Fa majeur - Choral les Oxydes de Lumière - Les Paraboles de l'Espace - La lagune insondable.